Real Madrid is said to be close to completing a transfer of buying Bruno Fernandes from Sporting, after a summer Fernandes has been linked with MU. An unexpected information has just appeared on Portuguese newspapers. O Jogo sports newspaper said midfielder Bruno Fernandes is preparing to join Real Madrid for 70 million euros, after a summer contact to join Manchester United and Tottenham but eventually failed to reach.
O Jogo said that although Fernandes failed to leave Sporting for the Premier League, he still wanted to move to another club after a brilliant 2018/19 season with 31 goals in 52 matches and helped Sporting win two titles. domestic cup trophy. Fernandes remained in good form earlier this season, scoring 1 goal & 4 assists in the Portuguese league.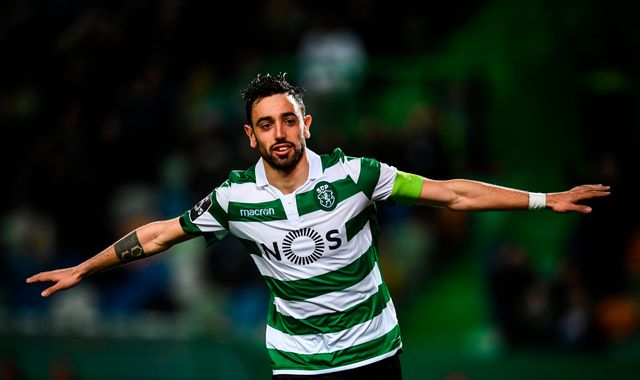 And Real Madrid decided to jump in during the last days of the summer transfer window for some unknown reason. Real will pay a fee of 70 million euros for Sporting, but it is surprising that the source said Real will lend Sporting to Fernandes for 1 year, given the reason that they have enough public midfielders in the squad. James Rodriguez and Isco.
This information was astonishing because Real waited too late to play, and the terms on Sporting's loan were very ridiculous. Not only is Fernandes being considered fit enough to jump into the first-team squad of big clubs, but Real is also in need of midfielders in the context that they have started to wear out injury.
The only explanation is that the Sporting side forced Real into the terms because Real asked to buy too late, that the season of Sporting has started and their achievement will be affected if they sell Fernandes without having time to find people. to replace.
The price of 70 million euros, according to sources, is said not to cause Real Madrid to frown when negotiating. Marca newspaper recently said that Real Madrid has made a profit of 155 million euros in the last two seasons and has an operating budget of up to 822 million euros and only owes 27 million euros, so Real can afford to pay.