Round 17 The Premier League saw fiery matches. There, the focus is probably the goal of MU to lose to Everton at Old Trafford. MU fans have not complied with the decision of the referee and VAR team.
It was a situation in the 36th minute of the team. Before Lindelof scored an own goal, there was controversy over whether the Everton player committed a foul on goalkeeper David de Gea.
No matter how you argue, it does not change one thing, that is that MU has been cut off 3 matches and won, and missed the opportunity to close to the top 4 Premier League.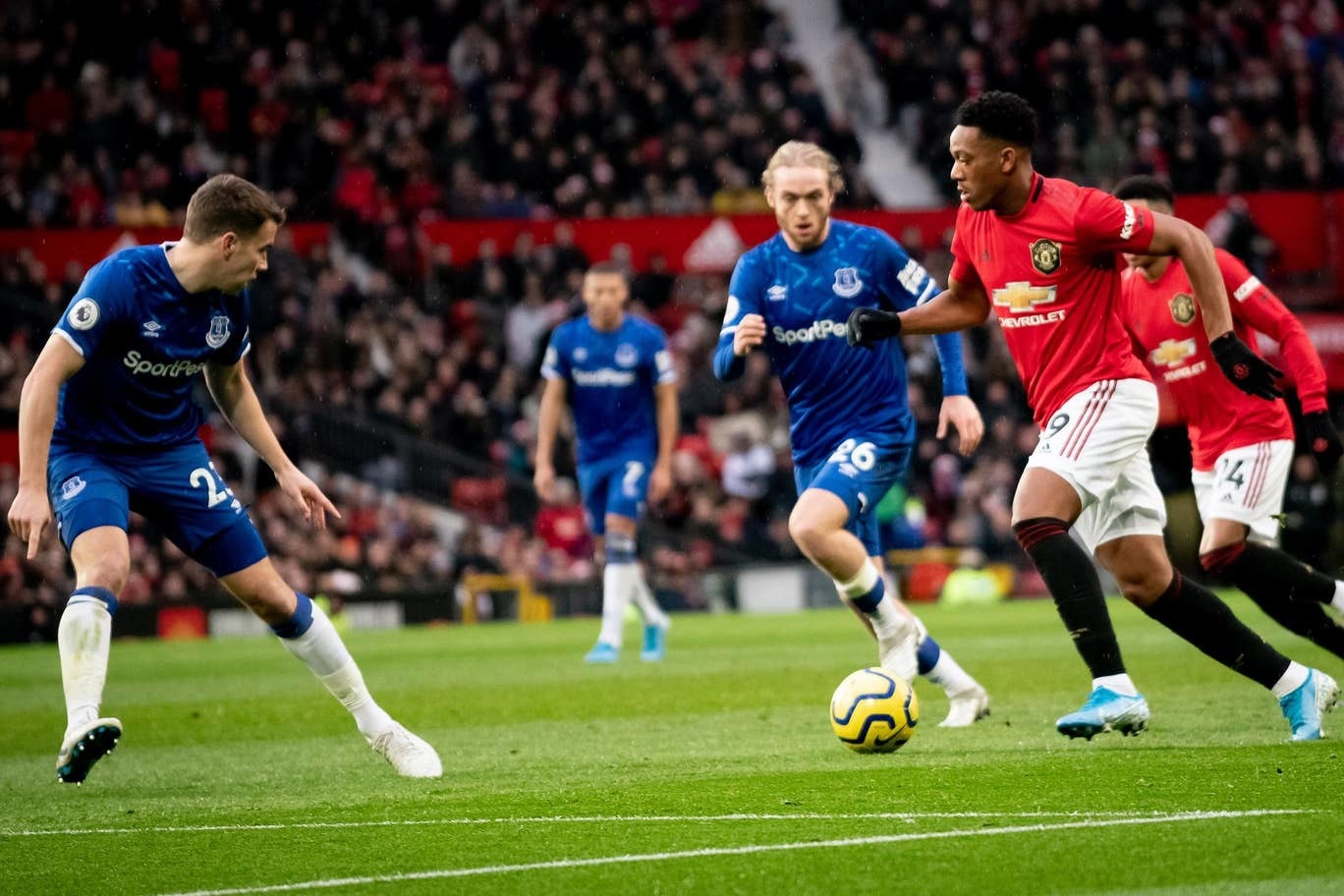 Draw 1-1 is definitely what makes the "Red Devil" fans have to bother. Especially when the top team Liverpool is still ice to finish, and towards the first championship of English Premier history.
Liverpool brilliantly defeated Watford at Anfield, in a day when the visitors played hard. Salah's double helped Liverpool win the first leg two rounds early. Because in this round, Leicester was suddenly held 1-1 by Norwich at home. The gap between Liverpool and Leicester is now 10 points.
Man City and Tottenham win together. Blue Man had an easy match on Arsenal, then left with a 3-0 victory. Meanwhile, coach Jose Mourinho's army is still playing well. This round, Tottenham, although very difficult, still defeated Wolves 2-1 away.
So, after round 17, the situation of the English Premier League does not have many changes. Top 4 are still Liverpool, Leicester, Man City and Chelsea. However, Chelsea were the most disappointing big man in this round, with a 0-1 defeat at home against Bournemouth. Notably, this was the 4th defeat in the last 5 rounds of West London football team.
In the second half of the table, Southampton, Norwich, Watford are the last 3 teams. The relegation race will also be intense, as teams like Aston Villa, Everton, West Ham or Bournemouth can also take the place at any time.